The Holi festival is celebrated by Hindus around the world on the day of Purnima (the full moon) in the month of Falgun over two consecutive days – the first day of Holi is known as Holika Dahan and the second as Dhuleti. It is also known as the "Festival of colours". Observed for centuries, the festival is a jubilant occasion that sees Hindus create bonfires and cover each other in rainbow-hued powder to commemorate the beginning of spring. Holi also celebrates fertility, colour, love and the triumph of good over evil. The origins of the festival can be found in various legends in Hindu mythology, one of which tells the story of a demon, Holika and her brother, king Hiranyakashipu. On the night before Holi, bonfires are lit to signify the burning of Holika and the victory of good over evil. Some Hindus who observe the festival will also smear themselves with ashes from the fire, as a symbol of purification. It's said that lovers have continued this tradition ever since, panting their faces the same colour in celebration of Holi and their love. It is a really colourful evening whereby all devotees young and old play with different coloured powder. Children enjoy playing in the courtyard and covering each other with coloured powder.
Red represents sensuality and prosperity.
Green symbolises life and happiness.
Blue symbolises determination and longevity.
Orange for progress.
Pink for friendship.
Yellow is believed to represent knowledge.
White signifies purity.
The Shree Pretoria Hindu Seva Samaj celebrated the colourful festival of Holi on Thursday the 17th of March 2022. We had around 150 people, young and old, attending this festival. Sunil bhai Bhatt, our resident priest , conducted the Holi puja thereafter members of the community took part in lighting the fire. People participated in the puja by lighting diyas, offering popcorn and coconut in the fire thereafter walking around the bonfire with a loto filled with water. There was a positive energy amongst the devotees and we could see a glow on peoples faces. Members of the public had a lot of positive feedback for this event. The atmosphere is always spiritually charged, calm, vibrant and peaceful. Devotees also attend the arti in the mandir.
Due to the covid restrictions playing with colour was prohibited. The feel of holi fun was brought through a dance shoot by Jeena Dance Productions.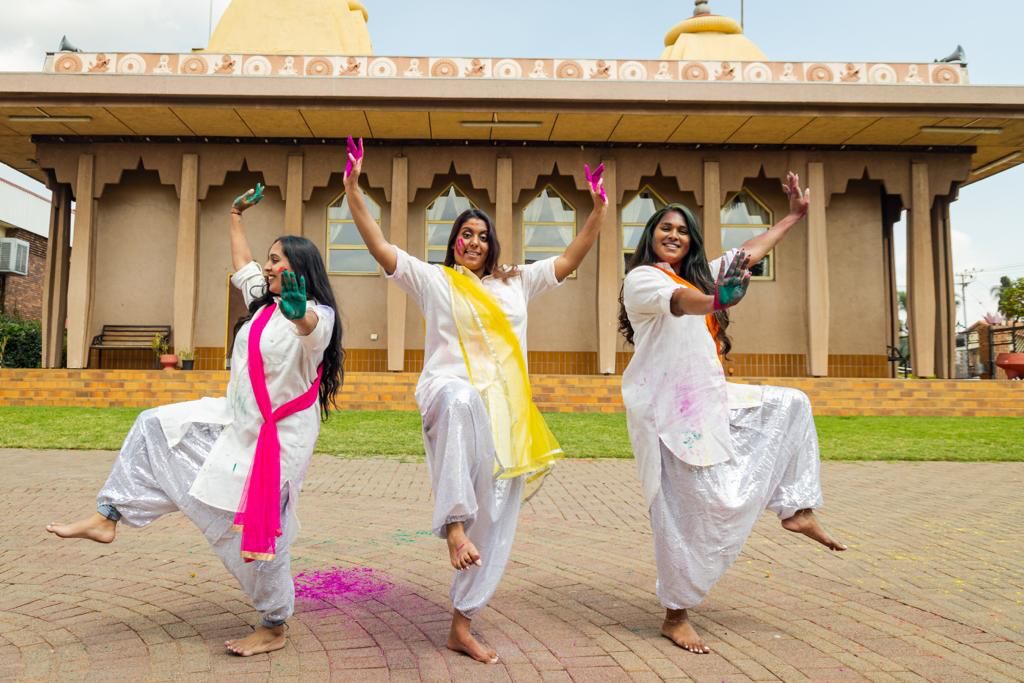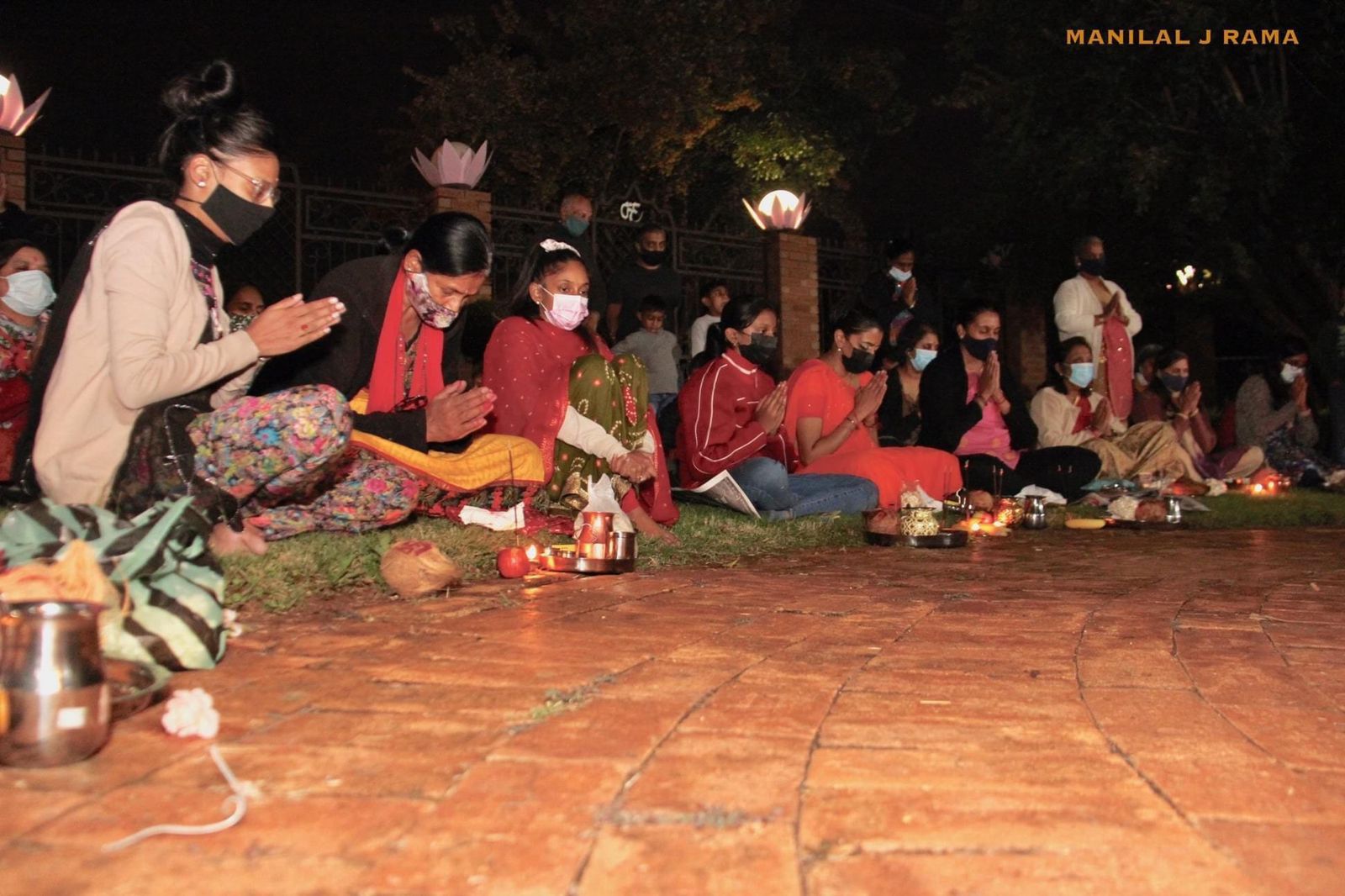 Pics Credit : Manilal J Rama and Jeena Dance Productions